Description
NASW - Alabama Chapter is pleased to bring this important training opportunity to South Alabama and surronding areas!
LOCATION: University of South Alabama, Faculty Club, 6348 Fincher Road, Mobile, AL  36688
This course is one of the most effective ways to prepare and improve the probability of you achieving a successful test score result on the ASWB Social Work Examination! Participants will receive 14 hours of intense classroom style instruction designed for the MSW, Advanced OR Clinical Social Work Licensure Examination.
Onsite Training specifically geared towards the needs of Masters, Advanced and Clinical Level Social Work Students / Practitioners / Candidates. This TWO DAY Training Workshop (8 AM - 5 PM Daily) is designed for those individuals preparing to take the Association of Social Work Boards (ASWB) MSW, Advanced OR Clinical Level Social Work Examination, and includes a Comprehensive Workbook with sample practice questions.  
 Additional Features of this dynamic training include:
Targeted requirements by ASWB

Overview of Test Construction

Standardized Test-Taking Strategy

Social Work Values & Ethics

Models & Methods of Social Work Practice

Human Growth and Development Issues

Minority Issues / Research & Supervision

Assessment, Diagnosis, Social Work Intervention Strategy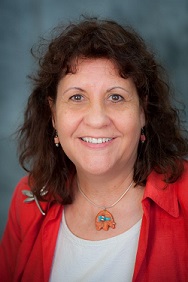 ABOUT THE INSTRUCTOR: Sophia F. Dziegielewski, Ph.D., LCSW, Professor, School of Social Work at the University of Central Florida (UCF), Orlando, Florida. She is also Chair of the UCF, Institutional Review Board providing oversight for the protection of human subjects in university-related research studies for the second largest university in the United States serving approximately 60,000 students. Throughout her academic, administrative and practice career she has been active in mental health practice and research maintaining her license and serving as an expert witness in the courts. Dr. Dziegielewski is the recipient of numerous awards, and supports her research and practice activity with over 135 publications, including 8 textbooks, 85 articles, numerous book chapters and hundreds of workshops with regional and international presentations. The latest 3rd edition of her book titled DSM-5™ in Action continues to be a popular best seller. She is also the Editor of the Journal of Social Work Research.
NOTES:  
** The Association of Social Work Boards (ASWB) most recent Pass Rates (2017)
Masters Examination:  81.2%

Advanced Generalist Examination:  58.9%

Clinical Examination:  78.4%
By planning to attend this training, you are being proactive in your preperation for the examination to insure you have the best chance of passing your exam the FIRST time (or THIS time if you may have already challenged the examination unsuccesfully in the past) . 
** NO Onsite Registrations will be permitted  - You MUST have completed your registration by the cutoff date to insure adequate ordering of training materials and information.
** Lunch is on your own.
** There are many options for Hotel Accomodations in the area if needed - identifying your hotel preference and booking is the responsiblity of the attendee.
** Attendees of this course are eligible to receive 14 CEUs (this includes 3 Ethics hours).
ABOUT REFUNDS
NOTE: NASW-Alabama maintains SOLE and FULL discretion for the determination of eligibilility of ALL Refunds to be processed through Eventbrite for sponsored events of this Chapter. Consideration for said refunds are based upon the type of event and the cost of administration incurred as the event Organizer. NO contracted provider's refund policy shall supersede the authority and discretion of NASW-Alabama to make the final determination of eligibility AND amounts of refunds to be issued.
(a) Refund information is posted to this event page for the registrant's convenience;
(b) If this event is cancelled and NO alternative scheduled date is substituted, NASW-Alabama will grant a FULL refund of registration fees;
(c) If this event is cancelled and an alternative scheduled date IS provided but the registrant opts not to attend that designated date as rescheduled by NASW-Alabama, a refund of 50% of the registration fee will be issued;
(d) NASW-Alabama does reserve the right to give consideration to "special circumstances" when validated during the processing a refund requests. This is a courtesy effort to be otherwise fair and reasonable to registrants, but in no way guarantees the outcome of the request.
(e) There will be NO Refund of registration fees for requests received by NASW - Alabama within seven (7) days of any event;
(f) HOW TO REQUEST COONSIDERATION FOR A REFUND:
Registrants should contact the organizer of this event (NASW-Alabama) through the Eventbrite Contact Link, 

Detail the reason for the request and submit the request to the Organizer

If a refund is authorized by the organizer (NASW-Alabama), a credit for the amount designated will be made directly to the card utilized as a method of payment.

An email confirmation will be routed to the email address provided during registration with details of the refund.
(g) Upon receipt, refund requests will be responded to by NASW-Alabama within three (3) to five (5) business days.
ABOUT ACCOMODATIONS
If you require accommodations to permit your attendance or participation, please provide a written request along with your completed proof of registration payment at least 30 days prior to the scheduled date of this event.  Requests received after this aforementioned deadline may not be able to be processed or fulfilled in time for the event.